Other NGOs
                                        GOVERNANCE, ENGAGED                               DEMOCRACY,  CIVIL SOCIETY,             ADVOCACY AND SOCIAL  MOVEMENTS
Bank Information Center
The Bank Information Center (BIC) partners with civil society in developing and transition countries to influence the World Bank and other international financial institutions (IFIs) to promote social and economic justice and ecological sustainability.
Center for Economic Policy Research (CEPR)
The Center for Economic and Policy Research (CEPR) promotes democratic debate on the most important economic and social issues that affect people's lives.
Grassroots Global Justice Alliance
Grassroots Global Justice Alliance is an alliance of U.S.-based grassroots groups who are organizing to build an agenda for power for working and poor people. We understand that there are important connections between the local issues we work on and the global context, and we see ourselves as part of an international movement for global justice.
Institute for Policy Studies
The Institute for Policy Studies strengthens social movements with independent research, visionary thinking, and links to the grassroots, scholars and elected officials.
MoveOn.org
MoveOn.org works to ensure that like-minded, concerned citizens can influence the outcome of congressional elections, and in turn, the balance of power in Washington, D.C.
U.S. Social Forum
The USSF provided space to build relationships, learn from each other's experiences, share our analysis of the problems our communities face, and bring renewed insight and inspiration.
World Social Forum
The World Social Forum "…an open meeting place for reflective thinking, democratic debate of ideas, formulation of proposals, free exchange of experiences and inter-linking for effective action, by groups and movements of civil society that are opposed to neo- liberalism and to domination of the world by capital and any form of imperialism, and are committed to building a society centered on the human person."
                             GREEN CITIES / SUSTAINABLE                                                               COMMUNITIES
Center for Ecoliteracy
The Center for Ecoliteracy aims to foster public understanding of the natural world that leads to sustainable patterns of living.
Community Solutions
The mission of Community Solutions is to create opportunities for positive change by promoting and supporting individuals, the strength of families, and the well-being of our communities.
Ella Baker Center
The Ella Baker Center for Human Rights is a strategy and action center working for justice, opportunity and peace in urban America. Based in Oakland, California, they promote positive alternatives to violence and incarceration.
IATP – Institute for Agriculture and Trade Policy
The mission of IATP is to create environmentally and economically sustainable rural communities and regions through sound agriculture and trade policy.
ICLEI
ICLEI—Local Governments for Sustainability is an international association of local governments and national and regional local government organizations that have made a commitment to sustainable development. More than 700 cities, towns, counties, and their associations worldwide comprise ICLEI's growing membership.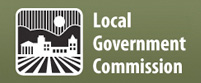 Local Government Commission
The Local Government Commission works with elected officials and local government to implement policies of sustainability.
National Wildlife Federation- Campus Ecology Program
The National Wildlife Federation-Campus Ecology Program works to transform the nation's college campuses into living models of an ecologically sustainable society and to train a new
generation of environmental leaders.
Natural Resources Defense Council
Natural Resources Defense Council, NRDC is an environmental action organization that uses law, science and the support of 1.2 million members and online activists to protect the planet's wildlife and wild places and to ensure a safe and healthy environment for all living things.
Sightline Institute
The Sightline Institute uses research and outreach programs to promote changes in consumption, transportation and tax programs that will lead to sustainability in the US Northwest. It is a good source of information about the impact of over-consumption.
Sustainable Communities Network
The Sustainable Communities Network provides resources and case studies on Smart Growth projects throughout the US.
Sustainable Northwest
The Sustainable Northwest works to build partnerships that promote environmentally sound economic development in the Pacific Northwest.
World Wildlife Fund
World Wildlife Fund, WWF's mission is the conservation of nature. Using the best available scientific knowledge and advancing that knowledge where they can, they work to preserve the diversity and abundance of life on Earth and the health of ecological systems.
                                             GREEN BUSINESS AND                                         ECOLOGICAL ECONOMICS
Business for Social Responsibility
www.bsr.org
http://webo-bank.net/media/0/3/2/w032-bsr-org.png
Business for Social Responsibility is a valuable resource on corporate practices.
Center for a Sustainable Economy
The Center for a Sustainable Economy works to implement taxes, tax incentives and other market-based tools.
Center for Environmental Leadership
The Center for Environmental Leadership provides a new forum for collaboration between the private sector and the environmental community. The Center promotes business practices that reduce industry's ecological footprint, contribute to conservation and create value for the companies that adopt them.
Earth Economics
Earth Economics works to advance and apply the science of ecological economics to promote healthy ecosystems, communities and economies.
Ecotrust
Ecotrust works on a conservation economy program that focuses on integrating sustainability into social, economic and natural systems.
Future 500
www.globalff.org
http://greentool.org/wp-content/plugins/wp-o-matic/cache/a2b38_5895b49d.gif
Future 500 provides businesses with the tools and techniques for thriving in an environmentally responsible and resource-efficient economy.
GreenBlue
GreenBlue is a nonprofit institute that stimulates the creative redesign of industry by focusing the expertise of professional communities to create practical solutions, resources, and opportunities for implementing sustainability.
Inform
Inform is an independent research organization that examines the effects of business practices on the environment and human health.
Institute for Ecological Economics
The Institutive for Ecological Economics works to integrate the study and management of ecology and economics.
Institute for Market Transformation
www.imt.org
http://greentool.org/wp-content/plugins/wp-o-matic/cache/e13a9_a8422ce5.jpg
The Institute for Market Transformation is dedicated to the promotion of energy efficiency and environmental protection.
International Forum on Globalization
The International Forum on Globalization is an alliance of sixty leading activists, scholars, economists, researchers and writers formed to stimulate new thinking, joint activity and public education in response to economic globalization.
Los Angeles Alliance for a New Economy
LAANE is recognized as a national authority on issues affecting the working poor and an innovator in the fight against working poverty. Combining a vision of social justice with a practical approach to social change, LAANE has helped set in motion a broad movement based on the principle that hard work deserves fair pay, good benefits and decent working conditions
Rocky Mountain Institute
The Rocky Mountain Institute helps companies create solutions to a wide range of environmental challenges- including climate change, economic renewal, energy efficiency and green development- through market economics and resource efficiency.
True Cost Clearinghouse
True Cost Clearinghouse, a project of the Science and Environmental Health Network, is a resource for articles and reports documenting the economic, health, and social costs of pollution, worker exposures, and resource exploitation, as well as the underreported benefits of remediation and precautionary policies.
United for a Fair Economy
United for a Fair Economy is a national, independent, nonpartisan, 501(c)(3) non-profit organization. UFE raises awareness that concentrated wealth and power undermine the economy, corrupt democracy, deepen the racial divide, and tear communities apart. We support and help build social movements for greater equality.
Worldwatch Institute
The Worldwatch Institute is a public policy research organization dedicated to informing policymakers and the public about emerging global problems and trends and the complex links between the world economy and its environmental support systems.
                         CORPORATE ACCOUNTABILITY /                                                                            REFORM

Center for Corporate Policy
The Center for Corporate Policy is a non-profit, non-partisan public interest organization working to curb corporate abuses and make corporations publicly accountable.
Global Reporting Initiative
The Global Reporting Initiative works to implement globally applicable guidelines for reporting on the economic, environmental and social performance of companies.
Interfaith Center on Corporate Responsibility
The Interfaith Center on Corporate Responsibility is a coalition of Protestant, Roman Catholic and Jewish institutional investors committed to shareholder activism and social responsible investing.
Program on Corporations, Law and Democracy
http://democracyconvention.org/sites/default/files/poclad%20logo_0.jpg?1306893417
POCLAD is a group of writers, activists elected officials and others who instigate democratic conversations and actions that contest the authority of corporations to govern.
                                  MEDIA DEMOCRACY/MEDIA                                 ACCESS/RECLAIMING MEDIA
New York Community Media Alliance
The Independent Press Association works to promote and support independent publications committed to social justice and free press.
Just Think
Just Think uses media literacy education programs to encourage students to think critically about media and technology.
Mainstream Media Project
The Mainstream Media Project is a public education organization that places top policy analysts and social innovators on radio stations across the country and around the world. Topics covered include sustainability and consumption issues.
                                         OTHER SUSTAINABILITY                                                           ORGANIZATIONS
Bioneers
Bioneers is a forum for connecting the environment, health, social justice and spirit within a broad progressive framework.
Global Action Plan
Global Action Plan provides reports and tools to aid in promoting sustainable lifestyles, addressing climate change and understanding media biases.
Global Footprint Network
Global Footprint Network is committed to fostering a world where all people have the opportunity to live satisfying lives within the means of Earth's ecological capacity. They are dedicated to advancing the scientific rigor and practical application of the Ecological Footprint, a tool that quantifies human demand on nature, and nature's capacity to meet these demands.
Green Advisor
Green Advisor is a source of local information and advice on solving environmental problems at home and in the community.
Institute for Deep Ecology
The Institute for Deep Ecology promotes ecological values and action through experiences that transform old ways of thinking, honor spirit and support bold actions. The Institute works with citizen groups, governments and private businesses in developing policies that extract the maximum value from local resources.
Marion Institute
The Marion Institute seeks to identify groundbreaking and inspirational programs, projects, organizations and innovators that we feel are doing groundbreaking work to help restore the planet.
Metaphor Project
The Metaphor Project teaches and promotes more effective ways to communicate with mainstream Americans about becoming a sustainable society.
Natural Capital Institute
The Natural Capital Institute serves the people who are transforming the world. We are a team of researchers, teachers, students, activists, scholars, writers, social entrepreneurs, artists, and volunteers committed to the restoration of the earth and the healing of human culture. We do two things: we describe pathways of change in books and research reports, and we create tools for connecting the individuals, information, and organizations that create change.
National Environmental Education and Training Foundation
The National Environmental Education and Training Foundation helps develop partnerships to integrate environmental education with K-12 schools, businesses, health care institutions and other places where citizens interact every day.
The Natural Step
The Natural Step offers a framework for businesses, communities, academia, government entities and individuals work to redesign their activities to become more sustainable.
New Road Map Foundation
http://www.financialintegrity.org/index.php?title=Main_Page
The New Road Map Foundation develops practical tools to assist people in managing personal finances, health and human relations in a sustainable manner.
Northwest Earth Institute
The Northwest Earth Institute develops programs and courses that teach an earth-centered ethic promoting individual responsibility for the earth.
The Ruckus Society
The Ruckus Society works with a broad range of communities, organizations and movements to facilitate the sharing of information and expertise that strengthens the capacity to change our relationships with the environment and each other.
The Satyana Institute
The Satyana Institute works with social change activists, communities and organizations to combine inner work of the heart with outer service in the world.
Second Nature
Second Nature assists colleges and universities in integrating sustainability as a core component of their curricula

Sustainability Institute
The Sustainability Institute provides information, analysis and practical demonstrations of sustainable systems that are applicable at all levels of society, from local to global.
David Suzuki Foundation
The David Suzuki Foundation explores human impacts on the environment, researches the root causes of environmental problems and presents science-based solutions to bring fundamental changes. They are located in Canada.
Organic Consumers Association
The Organic Consumers Association (OCA) is an online and grassroots non-profit 501(c)3 public interest organization campaigning for health, justice, and sustainability. The OCA deals with crucial issues of food safety, industrial agriculture, genetic engineering, children's health, corporate accountability, Fair Trade, environmental sustainability and other key topics. We are the only organization in the US focused exclusively on promoting the views and interests of the nation's estimated 50 million organic and socially responsible consumers.
Environmental Leadership Program
http://envsc.org/news/environmental-leadership-program-virtual-water-conference-is-september-28-29-act-today/image_mini
The Environmental Leadership Program is a center for leadership development within the environmental field.
The Sustainable Energy and Economy Network
SEEN works with citizens groups nationally and globally on environment, human rights and development issues with a particular focus on energy, climate change, environmental justice, gender equity, and economic issues.
YES!
YES! spotlights the visionary ideas and practical actions for building a just, sustainable, and compassionate world.